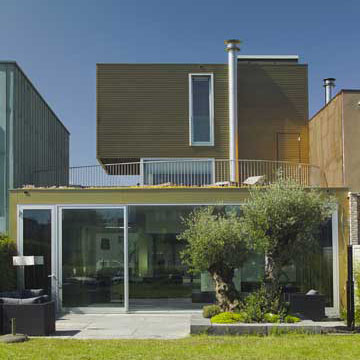 What you see is not what you get
The clients, a family of five, wanted a large house with many rooms, like a kind of maze. The plot is located in a row of modern homes all connected to one another. The result is a 3 storey- tower-like construction; the height compensates for the narrowness of the plot. The staircase acts as a vertebral column. The large floor to ceiling window facing the street allows the interior to relate directly and powerfully with the exterior.
more pictures
The private terrace on top has panoramic views of the city and the park which makes it a secluded haven of tranquility in a lively residential district.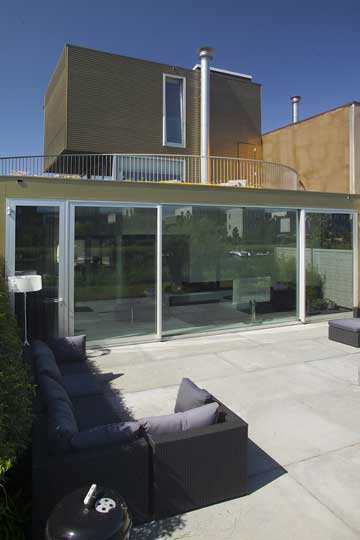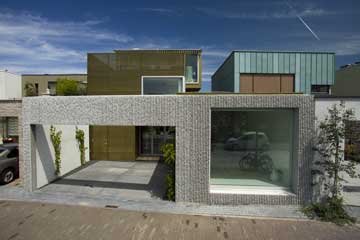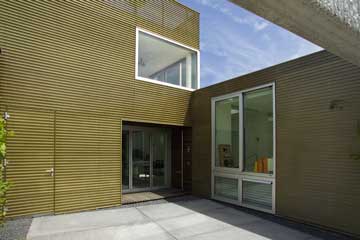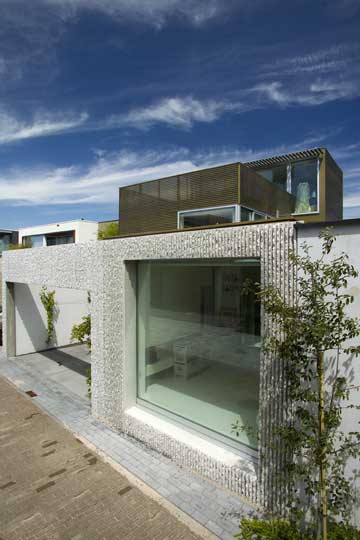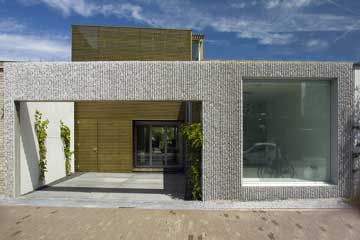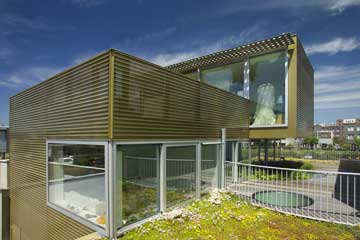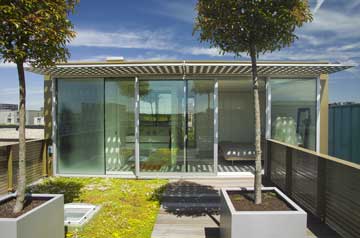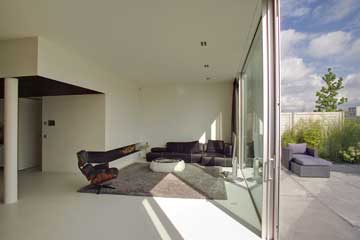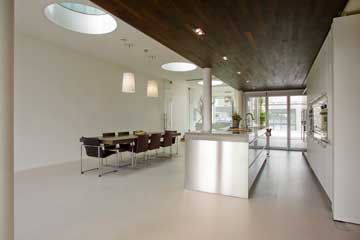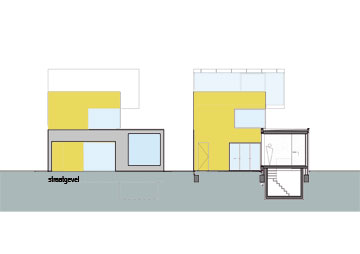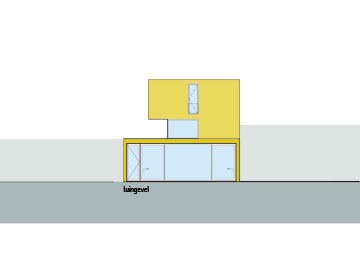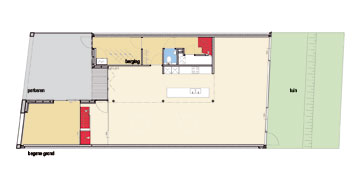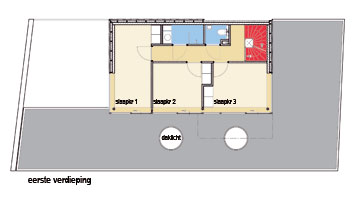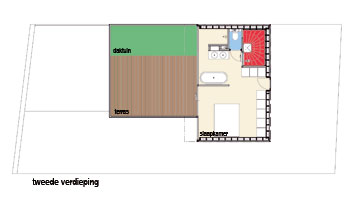 Close image slider